Interested in Participating in a Training Program?
Vanderbilt has become a nationally recognized center for the training of graduate students and postdoctoral fellows for research careers. Funding for these training programs comes from National Institutes of Health training grants (T32's, K12's, T35's, etc.) and other sources of support. Some of the training programs support an educational curriculum such as participation in the Master of Science in Clinical Investigation and the Master of Public Health programs. To learn more about Vanderbilt's many students, residents, and fellows training programs, visit the Vanderbilt Clinical and Translational Research Scholars (VCTRS) Program website.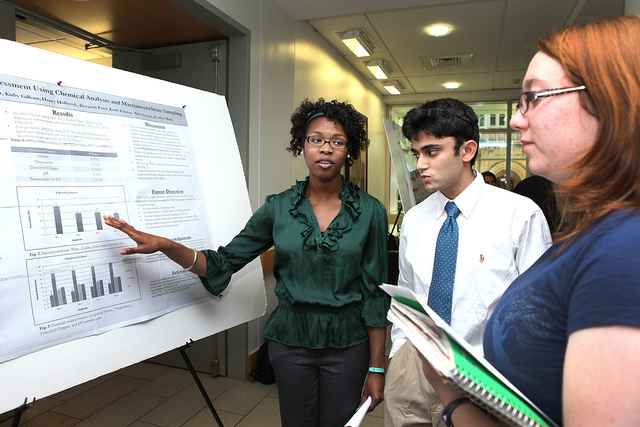 The VCTRS Program also provides junior faculty and fellowship level trainees who have been offered a faculty appointment who are committed to a career in clinical investigation, with a mentored research apprenticeship integrated with the didactic training of the MSCI or MPH programs.
Vanderbilt University also offers a one year, in-depth research experience available to Vanderbilt medical students: The Vanderbilt University Medical Scholars Program. The goal of the program is to foster an interest in research among medical students that may eventually lead to the pursuit of a career in academic medicine
The Edge for Scholars office is your Vanderbilt home for academic faculty career development across the spectrum of basic, translational, and clinical research. Our team provides tools to promote careers, demystify the nature of academic life, teach strategy, develop stronger approaches to inevitable challenges, and encourage both scholars and their mentors. EFS (vumc.org)
CAREER DEVELOPMENT AWARDS: VFRS
Vanderbilt's internal career development award. The program is competitive and open to both MDs and PhDs and serves as a stepping stone to the NCATS/CTSA KL2 award.
CAREER DEVELOPMENT AWARDS: K12s and KL2
Federal career development programs on campus.
Supports early career faculty who are facing caregiving challenges so career momentum can be maintained or restored.
Strategies to do research, get grants, negotiate for resources, refine writing, cultivate leadership skills, and achieve goals.
NIH-like internal study section by senior Vanderbilt faculty conducted six times a year in advance of NIH cycles for R series, K awards, or equivalents for basic and clinical investigation.
Monthly seminars for MD and PhD investigators completing training and establishing their careers. Topics include an introduction to Vanderbilt and VICTR resources, foundation funding, getting a job in academia, and top ten writing mistakes.
Faculty with career development awards in translational science belong to the Elliot Newman Society. Monthly seminar topics include preparing yourself for promotion at VU, avoiding the K cliff, project management approaches, and leadership skills.
View examples of successful F, K, and R awards, including resubmissions and reviewer comments.
A series of workshops designed to help scholars maintain steady progress towards completion of an application.
GRANT WRITING FUNDAMENTALS ONLINE WORKSHOP
A free online workshop that demystifies the grant writing process and teaches participants how to write a compelling research proposal.
Small peer review groups that encourage authors to press to completion of a manuscript in 6 to 8 weeks.