Interested in Participating in a Training Program?
Vanderbilt has become a nationally recognized center for the training of graduate students and postdoctoral fellows for research careers. Funding for these training programs comes from National Institutes of Health training grants (T32's, K12's, T35's, etc.) and other sources of support. Some of the training programs support an educational curriculum such as participation in the Master of Science in Clinical Investigation and the Master of Public Health programs. To learn more about Vanderbilt's many students, residents, and fellows training programs, visit the Vanderbilt Clinical and Translational Research Scholars (VCTRS) Program website.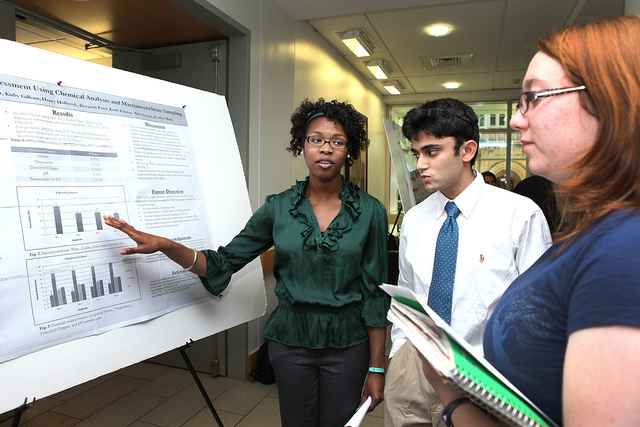 The VCTRS Program also provides junior faculty and fellowship level trainees who have been offered a faculty appointment who are committed to a career in clinical investigation, with a mentored research apprenticeship integrated with the didactic training of the MSCI or MPH programs.
Vanderbilt University also offers a one year, in-depth research experience available to Vanderbilt medical students: The Vanderbilt University Medical Scholars Program. The goal of the program is to foster an interest in research among medical students that may eventually lead to the pursuit of a career in academic medicine
The Edge for Scholars website is modelled on platforms such as LifeHacker that crowdsource, tag, and rank posts for quick access to trending content and useful tools. It is the first platform to focus on the needs of academic biomedical researchers across the full arc of the career, with special emphasis on the needs of early-career investigators. topics among groups, such as the K awardees, are actively cultivated on The Edge. Since inception, 161,445 unique users have visited the site. The most recent 100 posts averaged 882 views with a range from 45 to 14,702. Edge for Scholars now has an integrated Twitter, Facebook, and Pinterest presence.