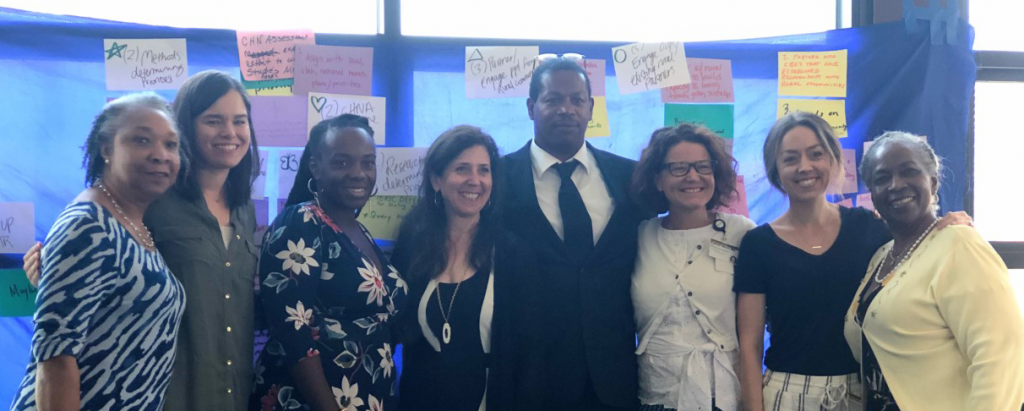 One of the Community Engaged Research Core (CERC)'s priorities is to identify ways to improve the practice of returning study findings back to the community, including those who participate in research studies. The CERC Dissemination team is comprised of faculty and staff from Vanderbilt University Medical Center and Meharry Medical College, along with Community Advisory Council members. As a team, our goals are to:
Compile existing dissemination resources for researchers, clinicians, and community-based organizations
Advance dissemination best practices through: a) creating useful tools for researchers to use to ensure effective dissemination, and b) identifying how research participants would like research findings returned to them.
Research Services Consultant II
Vanderbilt Institute for Clinical and Translational Research (VICTR)
Vanderbilt University Medical Center
Research Services Consultant II
Vanderbilt Institute for Clinical and Translational Research (VICTR)
Vanderbilt University Medical Center
CERC Advisory Council Members
Midwest Regional Community Facilitator, ACEs Connection
Chief Community Health Officer, Siloam Health
Neely Williams, MDiv, EdD (c)
Administrator & CEO, Community Partners' Network
Independent Consultant: Patient & Community Engagement Strategist